We are proud of the work we do for our clients and take a can-do attitude into all projects. Meeting your objectives (both clear and ambiguous), adding value and getting results are our objectives. We have a wide range of clients across many industries, from small businesses to major national corporations. Some of our customers include:
Our best clients
What clients say
The SIL's solution is designed to fit the way our business works while offering extensive personalization without the need for custom development." SAMANI ERP provides powerful reporting, built-in business analytics, with charting and graphing features and management dashboards that make sure the right people have the right information, at the right time. The mobile and web portal solutions further ensure that we can connect and effectively communicate with our customers, stakeholders and clients in the most effective manner.

Square Pharmaceuticals Ltd.
Pharmaceutical company
With the migration to updated version of ERP, SIL continues to be a strategic solution for all of our company and operational requirements. We are very happy with the partnership with SIL and would not hesitate to recommend their products and services to other companies considering a move to a modern 'Next Generation' ERP system.

Square Food & Beverage Limited (SFBL)
Products and Customer Services
SAMANI ERP Scheduling and within three months of the implementation, we experienced considerable improvements. We chose SAMANI ERP based on favorable cost/benefit analysis in comparison with other software systems we evaluated. And also for its proven track record and local support.

LOTTO
As a diversified business group with multi-company set up having manufacturing plants across regions, we wanted to connect our ecosystem of subcontractors with an end-to-end ERP for seamless flow of information. Though our internal ERP is on-premises, the benefits of a Cloud solution coupled with the strength of SIL to offer a comprehensive, flexible and simple to use ERP which can seamlessly integrate with our in-house application tilted the decision in their favor. With this implementation, we have been able to reduce manual interventions and achieve greater transparency and accountability .We look forward to taking this collaborative relationship forward with SIL
Square Textiles Limited
Textile Company
We found most standard ERPs rigid with limited scope to extend the solution or build customization. Our nature of business required an application that can be customized to address the changing business scenarios with a support for mobility. After evaluating multiple ERP software, we choose in on SAMANI ERP on Cloud, as it offered a comprehensive ERP, delivered on a Cloud platform, with extension development toolkits and mobility. The flexibility of the solution to customize without affecting the core product and the innovative architecture, coupled with excellent reference from existing clients ensured we selected SIL ERP as our IT solution

RANGS PHARMACEUTICALS LTD.
Pharmaceutical company
We have been growing exponentially and needed a robust and integrated IT backbone that is flexible and scalable to meet all our needs. We evaluated multiple global ERP solutions and chose SIL software solution as it fit our requirements. A powerful solution coupled with competent implementation team enabled a smooth transition to ERP in record time. We look forward to a continued association with SIL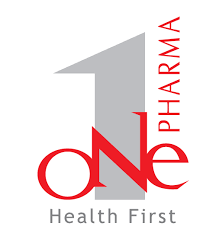 One Pharma Ltd.
Pharmaceutical company